Good news for all Disney fans – Disney has decided to reboot a whole bunch of classic Disney movies after seeing the success of its recent live-action remakes, including "The Jungle Book," "Maleficent," and 2017's highly anticipated "Beauty and the Beast" movie, starring Emma Watson.
The teaser for Disney's live-action version of Beauty And The Beast, starring Emma Watson, was viewed almost 92 million times in its first 24 hours alone this week, beating the previous record holder for most viewed teaser Star Wars: The Force Awakens, as well as the latest instalments of Marvel titles Captain America: Civil War and Avengers: Age Of Ultron — all of which are Disney movies.
That, along with the sensational performance of The Jungle Book, with a worldwide gross to date of $860 million — has motivated Disney executives to look through their stash for more live-action adaptations.
Keep your eyes peeled because a whole wave of Disney reboots are coming your way. Here's a list of all the Disney movies that are in talks to be remade, in pre-production or currently being filmed.
Beauty and the Beast
Probably the most anticipated of the wave of Disney reboots, this live-action version of the 1991 film features Emma Watson and Dan Stevens as the title characters, respectively, and an all-star cast of celebs voicing the enchanted furniture. Fans are no doubt stoked to see the original's rollicking musical numbers realised in a new way, and Disney executives are probably eager to see how they fare with a new version of the only non-Pixar animated Disney feature ever to be nominated for Best Picture. It arrives in theatres on March 17, 2017.
Cruella
The villain from 101 Dalmatians, Cruella De Vil, is getting her own movie. According to The Hollywood Reporter, Emma Stone is in early negotiations to play the delightfully evil antagonist, a woman obsessed with capturing the expansive spotted family and turning the young pups into a coat, in a new movie simply titled Cruella.
The Little Mermaid
The Little Mermaid holds special significance for Disney, which produced an animated version of the story in 1989. Universal has long been developing a project based on the classic story, with Sofia Coppola once attached to direct.

via Disney
Dumbo
Rumors about a live-action remake of 1941's Dumbo solidified in March when the Wall Street Journal reported that Tim Burton, who'd previously found success remaking Alice in Wonderland for Disney, would also direct a new feature about the flying elephant. It'll be interesting to see the freaky "Pink Elephants on Parade" sequence reimagined by Burton.

via Disney
Mulan
Disney announced Tuesday that it's officially going through with a live-action remake of 1998's animated classic "Mulan". The movie will hit theatres Nov. 2, 2018, and will be shown in 3-D, according to The Hollywood Reporter. The outlet added that Disney is looking for a Chinese actress to play Mulan instead of casting someone like Scarlett Johansson or Emma Stone to avoid another case of culturally insensitive casting and whitewashing.
Mulan is based on a Chinese legend which tells the story of a young girl who disguises herself as a man and goes to war against the Huns in place of her ailing father. It remains unknown how Sony plans to reinvent it, but reports suggest that it may make a grittier, more violent version aimed at adults instead of children, presumably without Mushu the talking dragon.

via Disney
Tinker Bell
Reese Witherspoon will star as Tinker Bell in Disney's revisionist live action take on the classic Peter Pan pixie, according to the Hollywood Reporter. The Hollywood Reporter suggests Tink could be produced on a lower budget compared to Maleficent and the recent Cinderella. However, the presence of a high-profile, Oscar-winning star such as Witherspoon in the lead would suggest the film amounts to more than just a spoiling project.

via Disney
Pinocchio
The new, live-action version is expected to follow the basic story loosely but will focus more on the relationship between father and son. We cannot imagine how terrifying the live-action remake is going to be – Not only does the movie include the infamous getting-eaten-by-a-whale trope, it also involves themes of child slavery and creepy donkeys. That said, a movie about Geppetto's struggle and desire to have a child could be a new, mature take on the classic.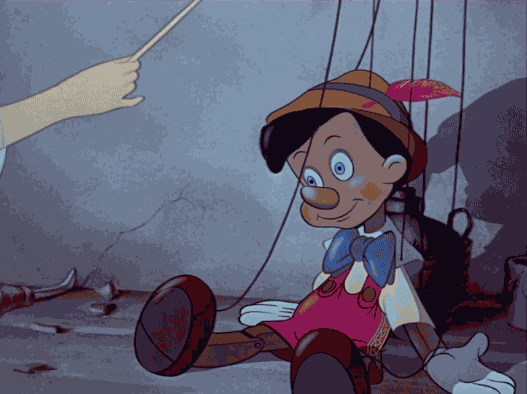 via Giphy
Peter Pan
Disney's 1953 animated classic is still the most successful adaptation of the J.M. Barrie novel about the boy who couldn't age. Since Sony's "Hook," starring Robin Williams and directed by Steven Spielberg, underperformed in 1991, and last year's "Pan" bombed, it'll be the right choice for Disney to redeem this animated classic.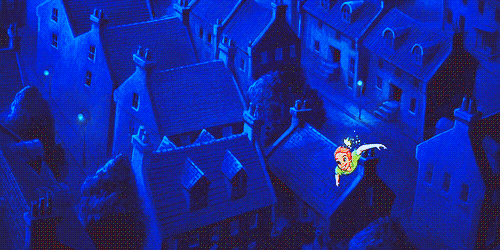 via Giphy
Prince Charming
After the success of Kenneth Branagh's live-action Cinderella earlier this year, Disney is planning a comedy based on Prince Charming's brother. The comedy, one of a raft of live-action remakes, will follow the character's unlucky brother who fails to embody the family name.
via Disney
The Lion King
The Lion King, which was a smash hit in 1994 and made £745 million at the box office before being adapted into a famous stage musical, is going to be given a live action reboot directed Jon Favreau. While Disney has not yet announced an official release date for the live-action The Lion King remake, be sure to stay tuned for more updates regarding the new film.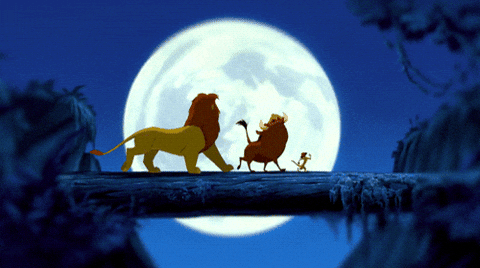 via Giphy