2016 has ended quite awhile ago and we've seen the good and bad of it. Another year has past, which simply means that another list of trends is bound to go. While some styles are deemed as classy and timeless, others may have to make way for you to try something novel that will spruce up your look.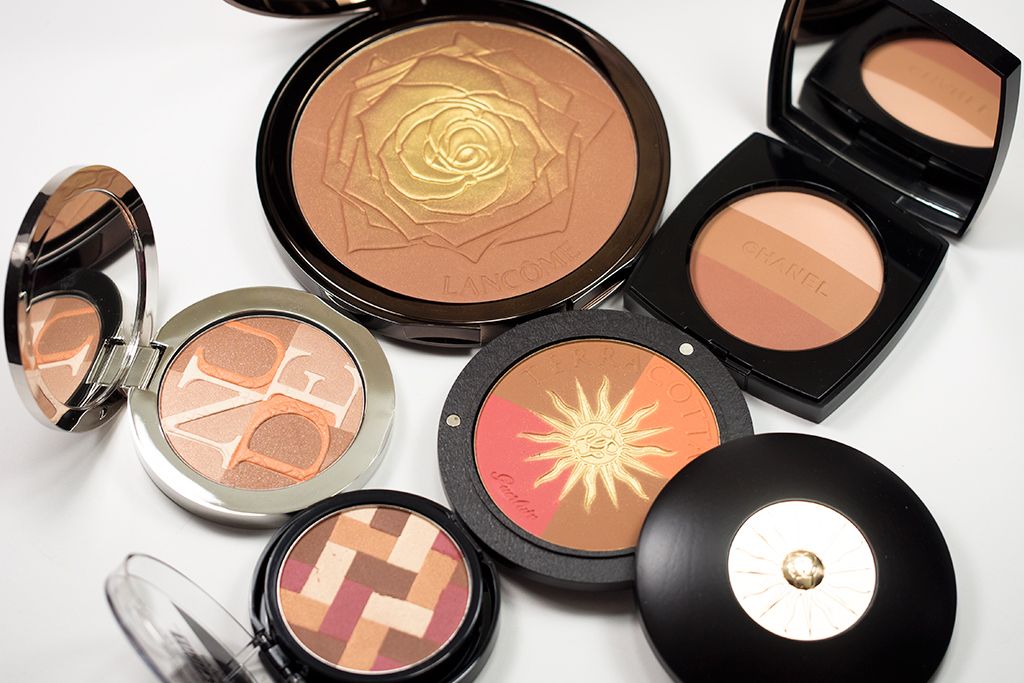 via theofficechic
1. Beyond bronzed skin
I know that many would like to have sun-kissed skin, but wanting to attain that balanced tanned look can be slightly tricky. Some may end up with uneven orange hues, just like Oompa Loompa from Charlie and the Chocolate Factory.
For a more natural look, use a matte bronzer that will appear seamlessly on the skin, unlike bronzing products that contain a ton of glitter, which will you give you an 'over-exposed' look.
Now you're all ready and set—grab your kabuki brush and go!
via esmeealeida
2. Excessive highlighting
I can't help but disagree with some people when they say that, "You can never wear too much highlighter." Well, the crazy dewy and glowing look may be a perfect Instagram photo, but definitely not suitable for an everyday look. Find the suitable highlighter for yourself and apply it with a soft touch. You definitely don't need to look like Edward Cullen with an overly shiny face from a truckload of highlighting all piled on your face.
Let's tone the glow for 2017, shall we?
via seventeen
3. Overdrawn lips
If you have lips like Kylie Jenner or Angelina Jolie, then that's great for you as many others out there are trying to achieve the same look. But for those with thin lips who would like to recreate a thicker and fuller one, do not overdo it!
The last thing you'll want is for your lips to look too large, causing them to be disproportionate to the rest of your features. The suction cup challenge didn't go too well, and we all know the reason why.
via astresastres
4. Side shaved hair
Just because a hairstyle looks great on Rihanna doesn't mean everybody out there is going to rock it.
Face shape varies from people to people, and a side shave may not suit each and everyone. The biggest issue is the part when it's growing out. Hair grows at half an inch per month, so you've got to have a lot of patience when you're at the initial stage of growing that messy patch of hair out.
If you're thinking of achieving an all-over volume with a side shave, why not try curling your hair and changing your parting instead? Perhaps this will give you a sleeker and edgier look that you're looking for more so than a side shave.
via heartrayna
5. Instagram Brows
What are they? We all know what they are! These brows seem to have no natural hairs sticking out, slapped on with brow gel to make the hair stay in place and carved out with a light shade of concealer. All in all, they basically look wax-liked and embedded onto your face.
Sure, bold and thick brows are in trend, especially so for those with really sparse brows. Thus, tutorials for daring brows plastered all over web 2.0 may be a divine intervention for many. However, there's always a threshold and a point where it just becomes too much.
Instead of looking like you have brows that are ever ready for a fashion runway show, how about going for a more natural look that's less harsh?
I do know that everyone has their own type of style that they like. But for real, if you would like to stick with such trends, go ahead! Do whatever you want with your looks and however you like, as long as it makes you feel comfortable within your own skin. Here's to looking more beautiful in 2017!